This page contains affiliate links and we may receive compensation when you click through, purchase or sign up for anything through those links. Read the full disclaimer for more information.
Last Updated on
Many creatives are socially awkward and not the keenest on large crowds….unless it is a conference full of creatives like FinCon.
FinCon is basically a conference about personal finance. When you think of FinCon and you probably think groups of financial advisors, online banks, brands, startups, and people talking about money. And yea, it's that but much more.
You have your financial advisors, coaches, and community leaders. Then you also have your brands, book authors, bloggers/website creators, vloggers, podcasters, documentary and other video creators, and media of any kind!
My wife Alexandra actually asked me when we first registered if people dress up at FinCon like they do at ComicCon and if we were expected to do that. What cosplay is to ComicCon is what t-shirts with your website on them (or funny money puns) are to FinCon.
But you also have just regular people that don't have a blog or anything like that. They are there for the community, the meetups and the pure connection.
I thought about going to FinCon in 2018 but thought it wasn't worth it. I didn't think the blog was far enough along at that time and I couldn't justify the cost. Plus, we were already going to Sedona for my birthday and it would've cut into that trip.
But after seeing Alexis's (from Fitnancials) pictures and experience, I started considering FinCon 2019. When early bird registration opened, I jumped on it.
Then I asked Alexandra if she wanted to go too and if we could justify the price this time around. The blog was making much more money this year than last so we could make that money back pretty quickly (especially with our other side hustles) but what about the ROI?
We figured that connections I might make with the Pro Networking Pass may be enough to supplement the cost. Maybe I could snag a sponsored partnership or two. More affiliate partnerships would work too.
I really wanted to meet all these people I talk to every day online and so many of the bloggers, vloggers and podcasters I consume content from. I knew the sessions and keynotes would also be amazing so…the experience itself would be worth it.
Thank the stars for Alexandra because I don't know how I would have gotten through it alone.
Pin it for later!

The Experience
We flew in on Tuesday afternoon to Washington, D.C. at 4pm – a day before FinCon. My nerves were at peak level and a fever blister/cold sore to prove it. I had already broken out before I met a single person.
Naturally, I was mortified.
Not only was I nervous about our first FinCon to the point of a mini panic attack that was to come a night later, I had this giant thing on my lip that I was freaking out about while meeting all of these new people. Plus, I forgot my straightener so I was about to let my friz hair fly free all week (which really wasn't all that bad).
FinCon wasn't to start until the next day, Wednesday. We flew in the day before to get settled in, maybe meet some people before the big shebang and a volunteer shift we signed up for that night.
Signing up for a volunteer shift ended up being pretty fun and it eased some of my anxiety for a short period of time.
I definitely recommend signing up for at least 1 volunteer shift during your first FinCon. It's fun and helps you meet others, especially if you are a little introverted like us.
Wednesday

The next 2 days were the real zingers. I was worried and exhausted all Wednesday morning from the medication I was on for my cold sore and had a video interview with debt.com that day that I could not calm my nerves for.
As I realize now, all that pre-stress was pretty unnecessary. It was a great day: The debt.com interview went surprisingly well, we got a butt load of free stuff, went to some cool sessions and met a lot of awesome people.
We attended a few sessions that afternoon and then it was off to the kick-off party that night (more on that below).
Thursday

Thursday had most of the day taken up from the ProNetworking session and we missed a lot of the meetups we wanted to attend because of it.
The ProNetworking sessions were 2 hours of speed dating style meetings with brands (with an additional hour of eating lunch with your brand of choice). I was not a fan of the style as it was one half of the alphabet of brands on one side of the ballroom and the other half of the alphabet of brands on the other side.
If I would have known that going in, I would have scheduled my meetings strategically so I wasn't running back and forth in between each one.
However, I did meet some great brands, had some really meaningful conversations in those 10-minute meeting sessions and even walked away with a couple of new affiliate partnerships + 1 sponsored partnership.
After that, Alexandra and I decided to get out of the hotel for a bit. We went to The National Mall, walked around the Washington Monument, World War II Memorial and the Thomas Jefferson Memorial. It was a nice and much needed reset.
Then we took a nap, checked out the LGBTQ Bloggers Meetup hosted by the Debt Free Guys and attended the Playing With FIRE documentary (a movie about a family attempting to reach financial independence and retire early to spend more time with their child) with the after-show panel.
It was a nice evening and the documentary was amazing! We loved it and now I want to rewatch it.
Friday & Saturday
Friday for us was probably the best day. All the hard stuff like social anxiety of meeting new people, my video interview and ProNetworking session was out of the way. All the nerves were gone for the most part and I finally felt comfortable.
We attended the most sessions on this day as there were some great ones that would help my blogging game. Alexandra even got to meet Jean Chatzky!
Then went to check out the Lincoln Memorial, met an adorable puppy and walked around some more before returning back to the hotel and conference.
The Plutus Awards were that night where we got to see friends take home some trophies and hung out in the hotel bar afterward chatting it up with a couple of new blogger friends.
Even though we flew home Saturday instead of waiting until Sunday after the conference was officially over, we don't regret it. 3 days was plenty for us and we are not sure if we will stay for 3 or the full 4 days next year.
My Nerves Almost Held Me Back
The nerves from before we even landed in DC lasted the entire day Wednesday and by the time we went to the kickoff party that night, my energy had capped. They kept rising as I anticipated the ProNetworking 3 hour session that next day and that night I had a mini panic attack.
I couldn't breathe and just sat in the bathtub balling my eyes out after we got back from the kickoff party. I had everything prepared and I didn't know what I was feeling.
I think it was regret and stress of anticipation of the next day. I regretted not talking to more people. I thought I was doing everything wrong.
We were meeting people all day and when we got to the kickoff party, I didn't have the energy anymore. Add my social anxiety on top of it and I retreated. We spent most of the time looking at the exhibits and even though we did chat to a couple of folks, we left pretty early.
But now after having more time to reflect on it, I was definitely putting too much pressure on myself.
I tend to do that. As the conference went on, I loosened up and managed to not let my nerves stand in the way anymore.
Favorite Moments
Even though I went through a lot of different emotions during our experience at FinCon, my overall favorite moment was having the heart to heart with my wife about those emotions.
I felt so relieved I could talk to her about it. She felt powerless that she couldn't help me that night and when we talked on our walks Thursday, I let her know it isn't something she really has any power over and I was dealing with it.
She let me know she loves me and was there for me and that was all that I needed to hear, followed by some long hugs. She is my freaking rock and I love her (ok, I promise I am done with the sappy stuff now).
Related posts: Why We Didn't Have A Wedding
Keynotes, Sessions and Freebies!
Other favorite moments were the inspiring keynotes given by Tanja Hester and Ramit Sethi, sitting in on some kick-ass educational sessions and cashing in on quite a lot of freebies!
Our favorite sessions we attended (which can all be watched with the virtual pass):

Freebie haul:
FinCon t-shirt x 2
FinCon tumbler for the ProNetworking pass (which I gave to Financial Pilgrimage due to no room left in our bags!)
Debt.com t-shirt
ConvertKit t-shirt
ConvertKit I Am A Blogger Book: 16 Relatable Stories of Remarkable People Earning a Living Online
Soapbox Financial Network freebie mini book of tips for bloggers
2 stress balls
A journal
Bluehost sunglasses
Car charger
Keychain flashlight
Keychain rubix cube
Ladder picnic blanket
A load of pamplets, handouts and business cards
A nifty coinpurse from PoorerThanYou.com (that I ended up using for business cards)
Stickers, pins and pens – oh my!
Food and drinks
And all the free coffee we could get our little hands on 😉
All The Amazing People We Met
We met not only bloggers but also podcasters, vloggers, community leaders, financial advisors and planners, and just all-around cool people! There were over 2,500 attending FinCon this year and even though I wish we could have met everyone, that would have been impossible.
Shout out to all the people, bloggers and fellow creatives we met:
Quick Note: If I forgot you, leave a comment or email me and I'll add your link!
Biggest Takeaways
Stepping outside our comfort zone more has been a goal of ours this year and FinCon definitely challenged that goal. The environment was the complete opposite to how we normally operate. We aren't super social people but are beyond grateful we still decided to dive into it the way we did.
I recommend this conference to anyone and everyone interested in personal finance and any media that connects to that! If you are a content creator or not, it is a fun time. It not only completely opened my eyes to the possibilities of my blog and business but also opened both of our eyes to the possibilities of our life and future if we implemented some of the new knowledge we gained from the trip.
I think I even walked away a little bit of a better person because of the whole experience and the connections we made.
Some of our biggest takeaways:
There are more people going through the same things you are than you realize. Talk to people and share your stories. You never know what you might learn.
Engage with your readers and followers as much as you can. Ask them questions, get their feedback, give them homework and seek out what they want most and what will help them most without selling them something that will put them further in a hole.
Put more thought and intention into partnering with brands and you will have a much more effective impact on your blog, the brand and your followers/readers.
Everyone has a unique circumstance and the reason they are reading your content is because of you. Your unique point of view is important. There are a lot of other blogs out there but none exactly like yours. Tap into that.
Actionable items I did as soon as I got home:
Added a table of contents to all my posts using the Easy Tables of Contents plugin.
Added an author box back into my posts using the Simple Author Box plugin.
Deleted 17 old posts from when I first started this blog that had absolutely nothing to do with the content and niche of the blog now.
Updated old posts and added conclusion sections on those that didn't have them (where it made sense).
Created new email sequences in ConvertKit.
Modified descriptions on some Pinterest pins and created more new pins for old content.
Followed up with a couple of brands that I met with.
Signed up for the FinCon Marketplace and a couple of opportunities through the portal.
Tips for Future First-Timers
I consumed as many articles, podcasts and videos I could about tips for first-time FinCon goers before getting there. But the truth is, nothing comes close to actually being there.
Set Intention Before You Go
The most helpful action I took going into FinCon was knowing why I was going and setting my intention. I am trying to grow iliketodabble so that was, of course, part of the reason in addition to finding more ways to collaborate with other media creators, maybe explore other media types like podcasting and video and find more ways to monetize.
I also wanted to make sure I wasn't so narrowed in on only those things and stay as open-minded as possible throughout the conference.
The most important factor that will make or break your first trip to FinCon is making sure you know what you want to get out of it.
Start out by asking yourself these questions:
Why do you want to go?
Who do you want to meet?
What do you want to learn?
What do you want to get out of it?
Write these down in addition to the answers to those questions. Then set your intention around those themes but keep an open mind.
And don't put too much pressure on yourself!
Reach Out To Fellow Bloggers Going and Other First Timers
This is something I did, but then again really didn't. I discussed with a few before the conference on the FinCon app, in some of the FB groups and on Twitter but I didn't directly reach out to those I wanted to meet.
I wish I had.
Even though it didn't have any huge effect on the entire experience for us, it would have allowed us to plan better.
Take Breaks
Being able to take time for yourself when you are at a conference that demands so much of your time and energy is important. It is crucial to take a step back, rest and reset when needed.
Getting out of the hotel to take breaks from everything helped our social anxiety the most I think.
I have the tendency to let people and events drain my energy so taking breaks was a must for me. Alexandra too.
We're major empaths, what can we say!?
Conclusion – Is it worth it?
Absolutely, FinCon is 100% worth it!
During those tough emotional times at the beginning I thought – "Yea, we are never coming back here. It's too much."
But the more we gave it a chance, we ended up having a blast! We made some really amazing connections, found ways to grow my blog in ways I never even thought of before and even changed a little as both creatives and people.
Being able to immerse ourselves in an uncomfortable experience like that expanded our minds even more and upped our social skills. Surprisingly, it also brought us closer together as a couple.
So if you are thinking to yourself that attending FinCon might be a stretch for you or are unsure of what the conference can do for you – if you can afford it, do it!
Worst-case scenario is you get a little uncomfortable (or have a breakdown like me) but I promise you will walk away with at least 1 new friend and 1 new thing you didn't know before either about money, media, your blog or yourself.
More FinCon Recap Posts to Binge:
What was your first FinCon experience like? If you are thinking about going for your first time, what is your biggest fear of going or the 1 thing you are most excited about? What other times did you step outside your comfort zone as a creative and what did you learn about yourself afterward? Drop your thoughts in a comment below or shoot me an email!
Related posts: Blogging as a Side Hustle: Mid Year Blog Checkin, Income, Redesign & More
What Financial Freedom Means to Us
How Blogging Can Be a Gateway to Entrepreneurship
Side Hustle Income Report: How We Made $3,901.19 Extra in March 2019
Make Money Blogging: How I Made $1,174.86 In March 2018 Blogging
Get The Weekly Money Mashup
Every Friday I send an email consisting of my favorite posts throughout the financial community, money-related news that helps you, helpful resources, tips, opportunities for free stuff like any giveaways going on, and more!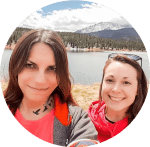 Daniella is the creator and author of iliketodabble.com. When her wife Alexandra and her aren't globetrotting or playing with their 7+ animals, they are hustling and working towards a future of financial freedom.