This page contains affiliate links. Read my full disclosure for more information.
Through the month of June, my friend Corina Ramos of Not Now Mom's Busy is hosting an amazing giveaway, The Extreme Blog Makeover Giveaway! I have not seen a giveaway quite like this before. It is jam packed with goodies from some amazing bloggers. If you are looking for a complete blog revamp, this is your chance to snag one for free! If you win, you can win the following prize package for $1619.00!! How could you pass up an opportunity like this?
If you have not yet started a blog and want to, or are having trouble with where to start, check out How To Create A Self Hosted WordPress Blog with Siteground. You can get a free SSL certificate for your site (for security and boosted SEO) AND get 60% off hosting for your blog or site with my link. If you are a bit more tech savvy than most and want more scale and options out of your hosting, check out GoDaddy or WPEngine. Get a free domain with your hosting package at Bluehost.
Did I mention that included in the prize package is a customized logo from yours truly (me)! Continue reading for everything that is included in the prize package and how to enter.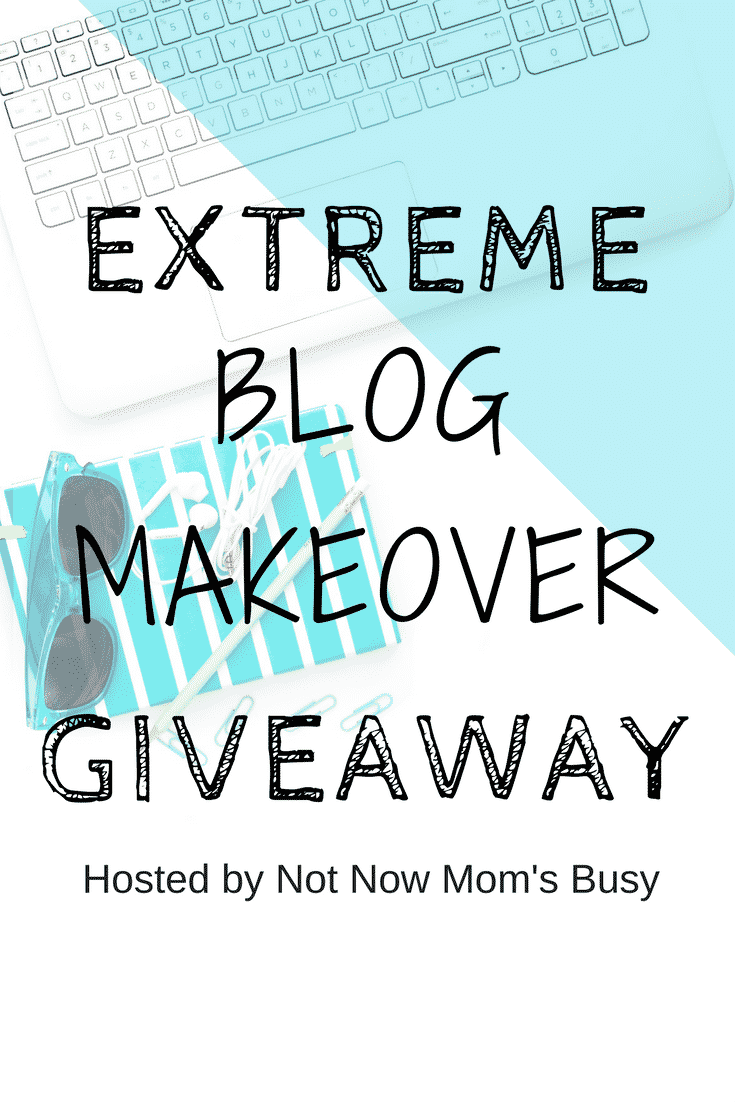 One lucky winner will receive a blogging resource bundle that includes a basic redesign of their blog, a customized header, logo and a blog review.
The winner will also receive a virtual library of resources to drive traffic to your blog, how to rock on social media, boost your blog, how to blog smart and build an online community through blog commenting and how to set up important reports and plugins for your WordPress blog.
But that's not all. The winner also gets a spot on Sarkemedia's M.A.P.S. program, one month of social shares to promote your blog and a coaching session to put you in the right mindset and align your business with your passion.
Thanks to these awesome bloggers for contributing their product or service:
Donna of Donna Merrill's Tribe
Lisa of Inspire To Thrive
Jenny of Confetti Social
Corinne of Corinne Kerston.com
Lorraine of Wording Well
Janice of Mostly Blogging
Sarah of Sarkemedia
Susan of SusanVelez.com
Ryan of Blogging From Paradise
Bren of Virtual Bren
Daniella of ILIKETODABBLE (that's me!)
The giveaway runs from June 1, 2017, through June 30, 2017
Open to everyone – but some restrictions apply. See terms and conditions on giveaway form for details.
Prize package is worth $1619.00!
If you are looking for a great free resource library to get a head start on revamping your blog while you wait on the results of the giveaway, sign up to receive my freebie master list!
The Ultimate Blogger Freebie Master List
Sign up to get this master list of the top freebies for bloggers; free stock photos, checklists, courses, guides, planners, etc.