This page contains affiliate links and we may receive compensation when you click through, purchase or sign up for anything through those links. Read the full disclaimer for more information.
Last Updated on
Do you want to earn money in your spare time?
Did you know it is unbelievably easy to earn some extra cash by using apps on your smartphone?
Well it is! Thanks to such a large amount of new technology going out at such a fast pace, testing in various forms is in high demand. That is what these apps are basically wanting from you, a way to test with users, get feedback, and in return will throw you some cash, money, moolah.
In this post, I will tell you which apps to use to get the most money and how. The best thing is that they are all free to download, install and use! This makes it so much easier to earn money in your spare time, no matter how much time you might have.
Swagbucks is where you can earn points called swagbucks that transfer into money. Earn money by taking surveys, shopping online, watching videos, discovering content or downloading other apps. Sometimes it might take longer to earn swagbucks such as when watching videos you don't earn as many swagbucks as you would by downloading recommended apps or taking surveys. Every 100 SB = $1.00 USD. Sign up for Swagbucks using this link and they will automatically give you $5.00 USD or 500 SB.

Ebates is a website that gives you cash back for spending how you normally would when shopping online. Ebates participates with basically every online shopping outlet so no matter where you shop online, you will get a load of cash back for your purchases. Sign up today and get a free $10.00 using my link.

Ibotta is an app that will pay you for your scanned receipts. Ibotta participates with 346 stores including Walmart and Target. You can also earn cash with Ibotta by linking it to any loyalty accounts you have and by mobile in-app purchases. If you sign up for Ibotta with think link, you will get a free $10.00 USD!

Ebay is great for making money from selling online. The hard thing with eBay at times, is that it is hard to find a buyer. It is easy to sell online if it is eBay that is the buyer! Ebay wants to pay you for your old phones, new phones, or all your phones! Send your new or used phone to eBay Valet and make money. Click here to get a quote. 

Stash is an app that offers an uncomplicated way to start investing. If you instantly become confused at the thought of investing, Stash is perfect for you! You just choose from a set of simple portfolios reflecting your beliefs, interests and goals and Stash will take care of the rest. The best thing about Stash? It will give you $5.00 USD to start you off with right away!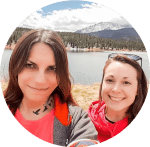 Daniella is the creator and author of iliketodabble.com. When her wife Alexandra and her aren't globetrotting or playing with their 7+ animals, they are hustling and working towards a future of financial freedom.